By mixing carfeully selected organic ingredients, techniques and flavours found across the globe; we create high-quality, hand-made gourmet meat alternatives.
Black-Beans, lentils, lupins, oats, soy and wheat give our burgers, steaks and sausages a powerful protein mix– while techniques and flavors from Asia, Europe and the Americas give them award-worthy taste and texture. By leaving low quality starch-fillers and environmentally destructive palm oil out of the mix, our meat-alternatives won't enter your mouth mushy or leave you with a gut of guilt.
By mixing extensive research of grains, legumes, and vegetable protiens, carefully selected organic ingredients, and the understanding of the demands and uses of the egg in various cultures around the world; We create highly versatile, unique and user-friendly egg alternatives.
Chick peas, amaranth, lupins, nutritional yeasts, and special salts give our alternatives for egg whites, egg yolks, and omlettes the properties to properly preform and deliver flavour that is demanded in traditional recipes and dishes from all corners of the globe. From Spanish tortilla to Japanese tamagoyaki, from Hollandaise to meringue, from crepes to cookies our egg alternatives allow you to leave the eggs out of the mix.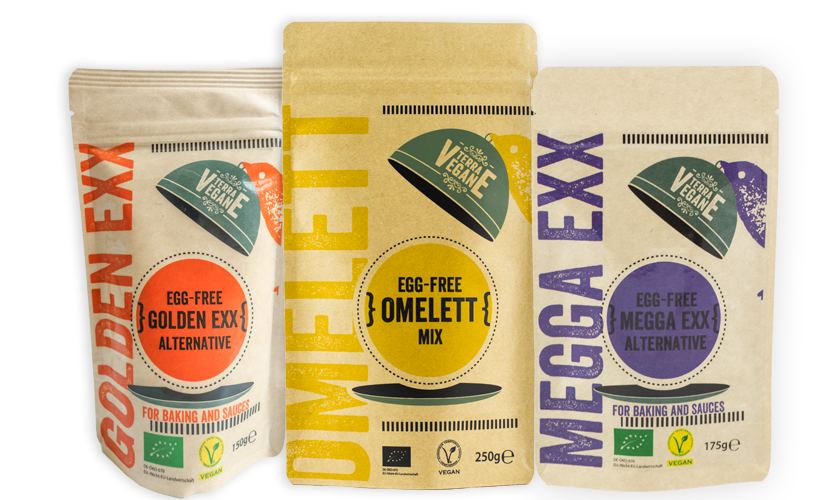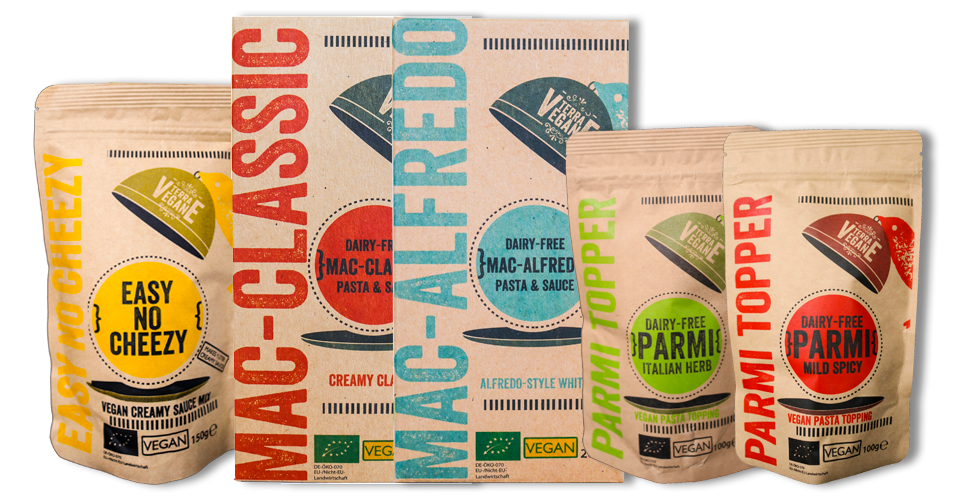 By mixing consciously selected organic ingredients, methods, aromas, flavours and textures from the cheese-loving countries of the western hemisphere; We create high-quality, hand-made artisan cheese alternatives. Cassava, cashews, sunflower seeds, coconuts, lupin and pea proteins give our artisan vegan cheese products a modern take on classic favourites. With much research and development in our all vegan kitchen, we have developed gourmet vegan cheez that leaves dairy out of the mix.